Latest News
Date
30th November
Christmas Crafts - Reception 2.30pm
1st December
Christmas Crafts - Reception 2.30pm
Cardinal Heenan Christmas Fayre 4.00pm - 7.00pm
2nd December
Football Festival - Carr Manor
Christmas Crafts - Reception 2.30pm
3rd December
Jesse Tree Assembly led by Y3 9.10am
9th December
Christmas Dinner Day
Christmas Crafts - Reception, Year 1 and Year 2
10th December
Jesse Tree Assembly led by Y5 9.10am
Year 6 Class Mass 9.30am in church
KS2 Open Classrooms 2.30pm
Open Day Virtual Tour
Catholic Life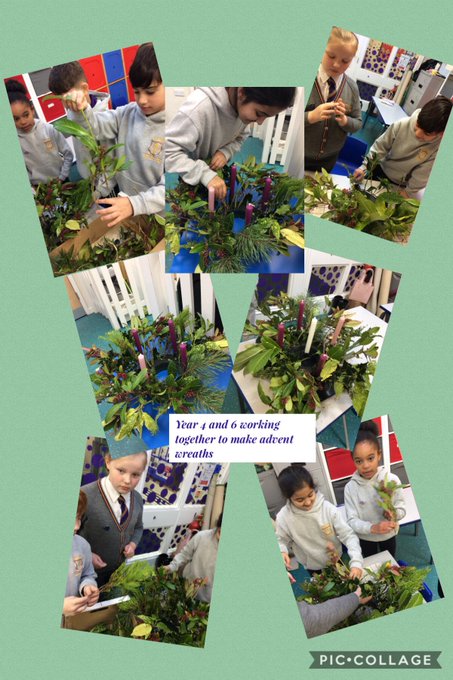 The classes have been working hard together, preparing wreaths in preparation for the advent season.
Catholic Life at Holy Name
Schools Direct
PGCE PRIMARY WITH SCHOOL DIRECT:
Are you thinking about kick-starting an exciting new career in teaching? If so please visit the link below and find out all you need to know about teacher training and how to apply.
https://www.bishopwheelerpdp.org
.